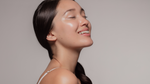 Why Stressed Out Skin Needs Niacinamide
Are you stress free? If so, good for you! No need to continue reading (but please feel free to dm me with your secrets!).
If you deal with stress on any level, you might be seeing the impact  of it on your skin. There are several ways stress can manifest on my face, personally. Sometimes I get red and splotchy, at other times I can get dry and patchy or dull and ruddy — lest I mention the oh-so-lovely gift of a chin zit.
It's a mood.
This is why I love Niacinamide so much. It's like therapy for my face. It's also why it's one of the key ingredients in Testament's Moroccan Chamomile Sleeping Mask — which also has lots of skin-soothing actives like Blue Tansy (more to come on that in a later blog post).
From battling fine lines, to helping to reduce the appearance of pores, read on to learn all about  the skin benefits of Niacinamide.
What Is Niacinamide?
Also known as Vitamin B3, Niacinamide is a water-soluble vitamin that is not only an essential nutrient in your diet, it also does amazing things for your skin. Your body doesn't produce it on its own, so you need to apply topically to see results.
What Can Niacinamide Do for Your Skin?
By helping to retain moisture, reducing redness and blotchiness, and regulating oil flow, Vitamin B3 helps our skin function at its peak, improving the overall appearance of skin. Overall, the purpose the of Niacinamide is to promote healthy looking, glowing skin.  
How Can Niacinamide Can Help With Hydration?
Niacinamide helps replenish moisture to your skin barrier by decreasing transepidermal water loss. Niacinamide has also been shown to boost the hydrating ability of moisturizers so the skin's surface can better resist the moisture loss that leads to recurrent dry, tight, flaky skin.
Is Niacinamide Safe for Sensitive Skin?
If you're super sensitive, always patch test on your arm first, but Niacinamide happens to be well tolerated by sensitive skin types thanks to its anti-inflammatory properties. 
Can Niacinamide Help With Hyperpigmentation?
Niacinamide has been known to help with hyperpigmentation by blocking the transfer of pigment to your skin's surface.
How Long Does It Take to See Results From Using a Product With Niacinamide?
With regular use, you can start seeing result in a matter of weeks.  With continued use, it can help visibly minimize enlarged pores, regulate oil production, tighten lax pores, improve uneven skin tone, soften fine lines and wrinkles, diminish dullness, and strengthen a weakened surface.
Can I Use Formulas With Niacinamide With My Other Skincare Products?
Niacinamide is gentle and therefore compatible other products in your skin care regime, such as Vitamin C, hyaluronic acid and other anti-oxidants.
Is There Anything Niacinamide Can't Do?
I mean, it can't remake the last season of Game of Thrones.
Shop Testament's Moroccan Chamomile Sleeping Mask With Niacinamide
If you enjoyed this post, stick around for some more blog posts, first dibs on new products and special offers by signing up for Testament Beauty emails! You can also follow us on Instagram and TikTok.